The Digital Investment Bank of the Future: Republic Looks to Expand in the UK, Europe,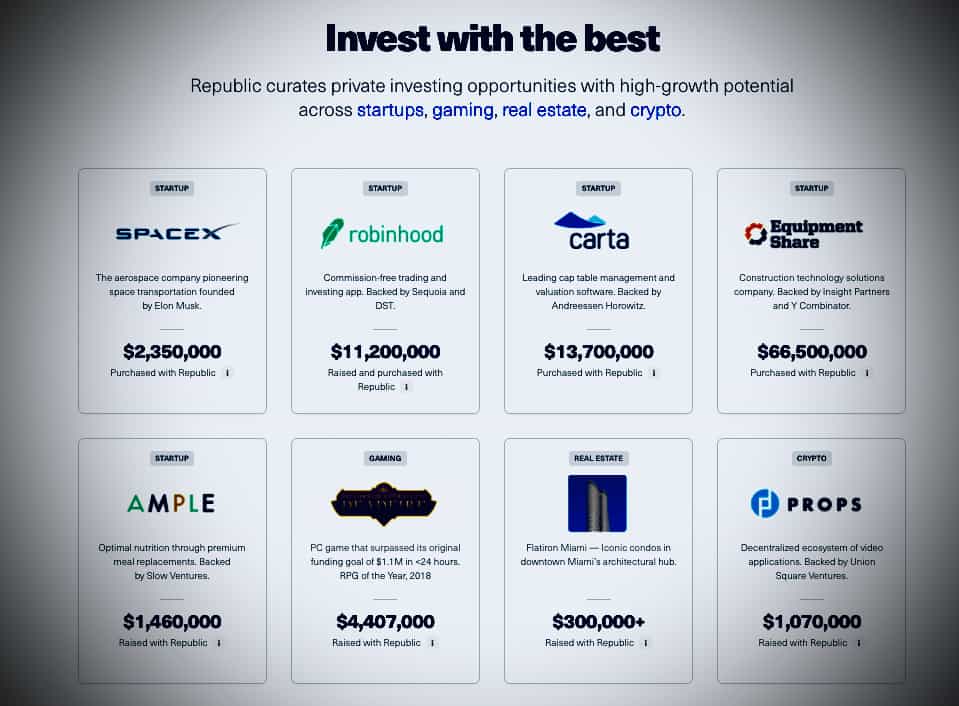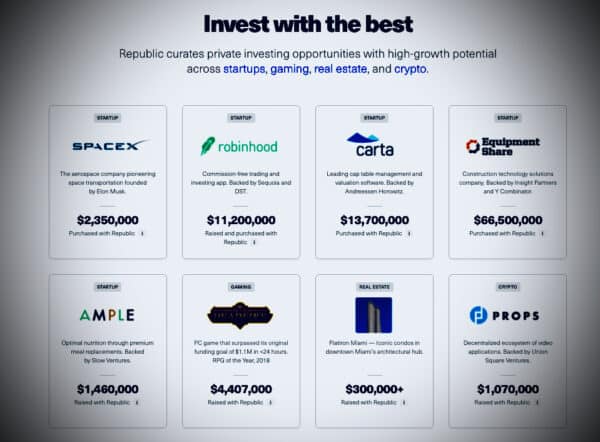 Investment crowdfunding platform Republic is on a roll.
After launching in 2016 as a funding portal providing access to capital to early-stage firms under Reg CF, Republic is now catering to both accredited and non-accredited investors while managing a growing number of investment verticals and community-driven projects.
First, it was gaming with the acquisition of FIG, followed by a purchase of NextSeed, a launch of a real estate investment platform, digital assets (crypto assets), funds, and litigation financing via security tokens. Then there is Republic Realm a new service that focuses on metaverses and NFTs [non-fungible tokens], not to mention its blockchain consulting arm.
Last month, Republic raised $150 million in Series B funding, led by Valor Equity Partners, to help propel the investing ecosystem further. So what is next on Republic's roadmap? Crowdfund Insider recently connected with Republic CEO and co-founder Kendrick Nguyen.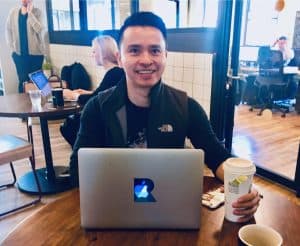 CI asked about the recent funding round and what Valor Equity Partners brings to the table beyond the money. Nguyen said that Valor is a premiere growth-stage fund known for its early investments in Tesla, SpaceX, and Gopuff.
"Though there are other blue-chip funds that boast an impressive portfolio, Valor stands alone in two key ways," said Nguyen.  "(1) Valor's deep operational and hands-on approach is highly unique in the ecosystem — they are true thought partners to their portfolio companies, guiding them through critical stages of growth. (2) Valor's understanding of and enthusiasm about each of our three core lines of business — retail, private capital, and blockchain — is also highly unique. We are deeply grateful to have a partner who understands the potential of all parts of our business, and who plans to add value equally to each one."
We asked if he could share the deal terms that Republic captured and whether they anticipated a Series C round in the coming months. Nguyen said they are not currently sharing the valuation and while there will be a need for more capital in the future their immediate focus is not on fundraising but rather on value creation:  bolstering operations, expanding internationally, and introducing new financial products.
Republic is now a diversified online capital formation platform facilitating early-stage financing, debt, gaming, digital assets, and more. What comes after all of that?
"Litigation financing is now live," noted Nguyen. "This and other incredibly new exciting asset classes to come, like music," referencing security NFTs (or S-NFTs) like the recent investment offering of  Lil'Pump's new single that raised $500,000 in a blink of the eye. Investors receive a share of the royalty stream – a revenue generator that can be significant depending on the popularity of a song. The security is being issued under Reg CF and, yes, you could preview the song before you decided to back the tune.
Nguyen said that other announcements are in the queue, while they bolster and improve their current operations – delivering an all-around leveled-up issuer and investor experience.
We inquired as to the possibility of a secondary marketplace – something other investment platforms are offering and many are investigating. A private security that can be traded on a marketplace means an investor can gain access to liquidity beyond an acquisition, merger, or public offering.
Nguyen said providing a secondary exchange either via a partnership, or an in-house project, is absolutely a priority for them.
"Republic today does not have an affiliate that can support secondary trading of securities, but we will," said Nguyen. "How that affiliation or partnership will take place, we'll know more in 2022."
As Republic is a full-stack investment crowdfunding platform offering securities under Reg CF, Reg D, and Reg A+, we asked if he would break down the percentages on the $700+ million raised to date. Nguyen declined to share this information but added that Republic does not face a revenue concentration issue.
Earlier this year, Reg CF received a meaningful update from the Securities and Exchange Commission – an improvement that included an increase in the funding cap from $1.07 million to $5 million. Nguyen said this increase has been highly impactful for Republic.
"We sold out the first two $5 million deals in the industry: Gumroad and Backstage. The accredited investor limit expansion also greatly increased the market size, in  terms of both number of people and wallet size. We also built a suite of issuer-facing tools to support the implications, e.g. tiered valuations," Nguyen explained.
Online capital formation is frequently contrasted with venture capital – typically a big-money game. It is well known within the industry that underserved markets, including geographies beyond traditional venture hubs, are finding investment crowdfunding a more viable path for scarce growth capital. Nguyen said this is absolutely Republic's experience recommending their Venture Partner Program 2021 Report that highlights the diversity of their founders.
"The VPP is a key driver of underrepresented founders and investors on the platform."
Recently, Republic announced a $60 million crypto seed fund. Nguyen said they have leveraged their brand of compliance and execution in crypto to raise the $60 million.
"Some of the fund is already deployed and the intention is for portfolio companies to continually interact with a Republic ecosystem — whether it's a token sale, a private capital raise, etc." Nguyen stated.
The Note Security Token, a Reg A+ offering that was submitted to the SEC quite some time ago is still waiting to be qualified but is said to be seeing "great momentum" and substantive back-and-forth through the qualification process, but it's too early to tell when the Note to be listed.
Regarding global expansion, Nguyen said this will be forthcoming. In the European Union, the Commission recently harmonized its securities crowdfunding rules enabling issuers to raise capital across all member states. Nguyen said they are looking very closely at the EU as well as the UK.
"We expect to have more to share on this in the coming months."
As for Asia Pacific, Nguyen said they are looking very closely there as well:
"Anchoring those efforts are a number of Asian investors who backed us at Series A (e.g. Hashed) and at Series B (soon to be announced). Again, we'll have more so share on this in the coming months."
That is a very long list of current and future endeavors for Republic. Is there a possibility of publicly-traded offerings? More bank-like services?
"We will likely remain private market focused for the foreseeable future," Nguyen confided. "But we're looking at broadening our capital raising service offerings. We see our platform as the digital investment bank of the future."
Have a crowdfunding offering you'd like to share? Submit an offering for consideration using our Submit a Tip form and we may share it on our site!




Read More: The Digital Investment Bank of the Future: Republic Looks to Expand in the UK, Europe,