The Israeli VC also named two new partners in Merav Rotem Naaman and Andy Bellass
CTech 12:2913.10.21
Israeli venture capital fund SOMV (State of Mind Ventures) announced on Wednesday the launching of two new funds, SOMV 3, their third early stage fund, and Momentum for early growth. The new funds are valued at approximately $200 million, which will bring the total capital under management of SOMV to approximately $400 million. The VC also announced the joining of two new partners, Merav Rotem Naaman and Andy Bellass.

 

Merav Rotem Naaman, a HBS graduate, joins SOMV from her role as Managing Director at Verizon Ventures (Israel and Europe), the American telecom and media giant, where she sat on numerous Boards such as Optibus. Prior to Verizon, Merav headed the AOL Venture Seed Fund in Israel. She also held various managerial roles at Better Place, Cellcom and Bain & Co in San Francisco.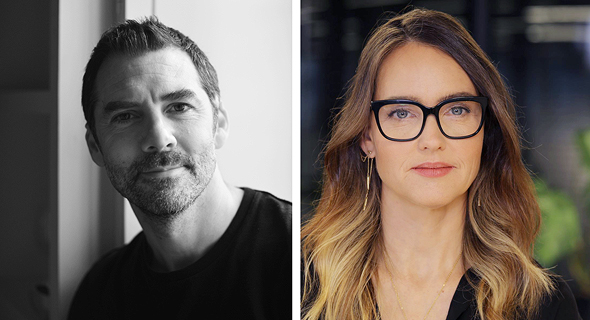 Merav Rotem Naaman (right) and Andy Bellass. Photo: Zohar Shitrit and Adam Rogers
Andy Bellass joins SOMV after a successful career as a strategic brand consultant for some of the world's leading brands – from Coca-Cola to Spotify. Andy is also an experienced entrepreneur, being co-founder of the unicorn Hibob, one of the most successful HR startups in Israel. In the past, Andy founded S-Lab, a brand strategy consulting firm for emerging technology companies that has operated in London, Silicon Valley and Tel Aviv. Andy was also a strategic partner at Mother, one of the world's leading creative agencies. Andy now divides his time between London and Tel Aviv.
"As a leader in corporate investment funds, over the years I've invested in startups from various segments and at different stages of growth. Joining a venture capital fund was a natural next step for me, though it was important to find the right partners," said Merav Rotem Naaman.
Andy Bellass added: "By joining SOMV I get to help young startups develop into amazingly successful brands. Israel's unique ecosystem enables me to work with the very best and help them pave their way to success."





Read More: State of Mind Ventures announces two new funds totaling $200 million