UAE based Medical Fintech Klaim Secures $1.6M via Pre-Series A Round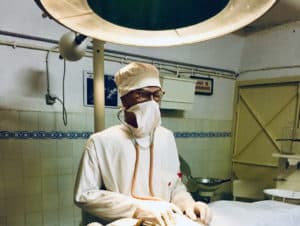 UAE-headquartered healthcare financing platform Klaim has acquired $1.6 million via a pre-Series A round.
Klaim's investment round has been led by Mad'a Investments, a private equity company based in Saudi Arabia. Other investors also made contributions to the round, including Arzan Venture Capital and Wealth Well. Existing backer Techstars and angel investors joined the funding round as well.
Established in 2019, Klaim remains focused on growing its business operations. The proceeds from its latest round will be channeled towards supporting expansion efforts in Saudi Arabia. Klaim had revealed its plans to grow its operation in the Middle Eastern nation earlier in 2021, after it received $1 million through a seed round in March.
Klaim's services allow healthcare providers to effectively manage their cashflow that comes from insurance claims. The firm buys pending healthcare claims from various providers in order to give them access to liquidity. Additionally, it supports digitalization and automation services for medical bill processing and payments. The company also provides real-time analytics and reporting.
Karim Dakki, Co-Founder and CEO at Klaim, stated:
"Using our company's tech-enabled factoring as a service platform, providers no longer have to worry about pending claim payments. Access to liquidity upfront allows providers to prioritise high-quality medical care and grow their practice."
Klaim's internal data from more than 8 million claims reveals that it takes around 113 days for insurance firms to reimburse approximately 90% of outstanding claims to providers based in the United Arab Emirates. The other 10% of claims stay in processing for more than a year, or simply don't get paid.
The delay leads to major cash flow issues for healthcare services in the UAE. These providers usually have large sums of money that's in pending insurance claims. They then have to depend on loans from banks to fund their operational costs. This is where Klaim aims to step in.
Dakki added:
"Rejections and claim payment delays result in losses amounting to millions of dollars annually across the industry. Healthcare providers face business instability in their day-to-day operations: paying salaries, upgrading equipment, and expanding pose greater challenges than they should,"




Read More: UAE based Medical Fintech Klaim Secures $1.6M via Pre-Series A Round